The world is full of amazing people, people who have great talent in themselves, people who have the gut to achieve something that stands them apart from ordinary people.
With the mission to Officially Appreciate the achievements of such extraordinary souls, We the "Bravo International Book of World Records", initiated its unique concept of Recognizing and Awarding their Achievements and Publishing them in the "Bravo International Book of World Records", every year.
The Custodian of Bravo International Book of World Records aka Bravo, Mr. Arfat Jalgaonkar, started this mission with his team and wants to spread positivity among the people with the zeal to accomplish extraordinary tasks.
Aim:
"To Create hope among the people who wants to achieve extra-ordinary goals"
Mission:
"Establish a Brand of Authenticity, Reliability and Transparant process-oriented organization for Appreciating achievements."
Note:
We do not entertain any records which are unethical or hazardous for oneself or society, or against of Law of any country.
All the legal matters are subject to UAE Jurisdiction only.
To Award or Reject is the sole authority of the Bravo International Book of World Record's Management only.
Board of Advisors
Dr. Basesh Gala MBA(USA), CFA, FRM ;
He is 39 Solutions Group chairman and business mentor & investor.
He is a Forbes India icon, multiple TedX Speaker, President Awardee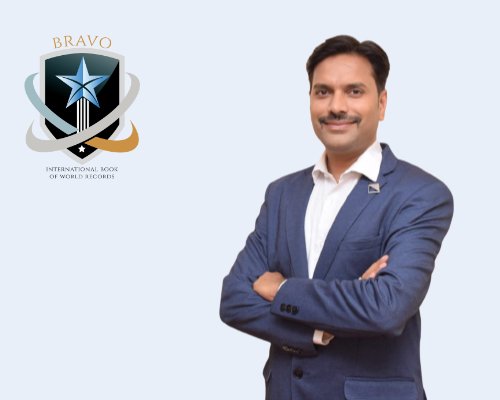 Chitresh Soni is a Serial Entrepreneur, Coach, Mentor, and Consultant for hundreds of budding entrepreneurs.
He is Channel Partner with Bada Business (Dr. Vivek Bindra)
He is CEO, Biz Murli a business incubation & acceleration organization.